The Fosters is a new ABC Family TV Show which is still in its first season. It manages to cover a massive range of issues such as the foster system, gay marriage and racism, while keeping up great story lines which are relevant to its demographic. But, with all this aside, another aspect which draws us at ShopYourTV to the show – is its great fashion. Although the show is targeted at a young demographic the fashion can be enjoyed by all, Sherri Saum, who's character, Lena, is a Vice Principle has a closet to die for, Teri Polo's character, Stef, has a more laid back "casual-comfy" style, while the two girls Mariana and Callie showcase a range of realistic styles for girls their age.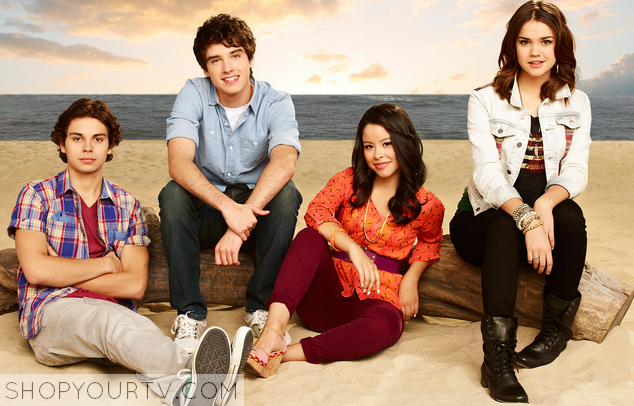 We had the chance to interview Kathryn Langston Orindgreff, the Costume Designer on The Fosters for the first half of this season. She talks about costuming characters, the evolution of their style and her experiences and memories from working on the show. Keep reading!
ShopYourTV: How much control do you have over the costuming? Do the actors get involved? Do you have a strict guideline to follow?
Kathryn Langston Orindgreff: As the Costume Designer I do have control over what the characters are wearing. However, it's completely a collaborative process. The Executive Producers and Directors often have visions that I try to bring to the fitting to help tell the story. I also love for the actors to get involved. They know their characters so well and I really believe that they need to become that person…and to not be distracted by clothes. If they aren't feeling the clothes in a fitting we move on to something that feels right to all of us.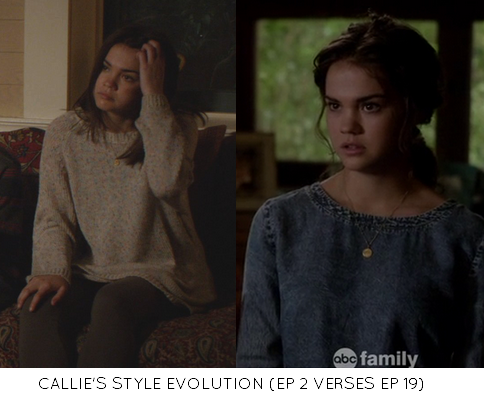 ShopYourTV: Callie has evolved as character since the Pilot, how is this reflected in the costuming?
Kathryn Langston Orindgreff:  In early episodes, a lot of Callie's clothes were drab and and understated. As the show progresses and Callie changes…her clothes have become brighter and more feminine…but still true to character.
ShopYourTV: Where are your favourite brands to use on the show?
Kathryn Langston Orindgreff:  I typically don't shop by brand. If the piece is right its right. I do however like to shop realistically for the character….Kids in high school aren't wearing high-end clothes..Unless it's written that they can afford such clothing.
ShopYourTV: Many fans love Lena's fashion, who is your favorite character to dress?
Kathryn Langston Orindgreff: Lena is fantastic to dress. A lot of that is Sheri Saum…she has this incredible energy that brings clothes to life. That being said I really like dressing all the characters. They all have their own voice, their own style. I love when I'm out shopping and a piece jumps out at me for a character. I found a pair of linen pants for Stef in season 1 that looked amazing on Teri Polo. I had to go out and buy them for myself as well!
ShopYourTV: I love how certain pieces are reused throughout the season (certain blazers, sweaters etc.), which is more reflective of a realistic closet. Many shows don't do this, why have you chosen to do this?
Kathryn Langston Orindgreff: It's realistic…and that's what The Fosters is about. REAL LIFE….and all the laundry that comes with it!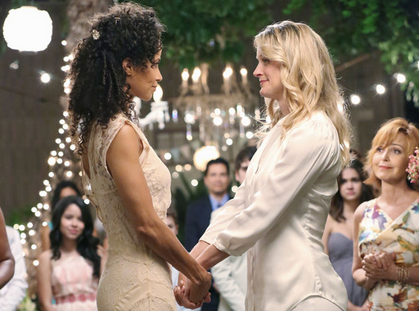 ShopYourTV: What is your favourite memory from working on "The Fosters"?
Kathryn Langston Orindgreff: When DOMA was struck down. It was June and an absolutely amazing day to be working on a series that was dealing with real issues. Issues that are groundbreaking and important.
ShopYourTV: How does working on "The Fosters" compare to other costuming jobs you've had in the past?

Kathryn Langston Orindgreff: By far one of the best jobs I've ever had. Incredible content. Incredible people. And a wonderful place to be creative and be able to create something memorable. I really felt like my vision was appreciated and that I helped tell the story with the creation of character style.
We loved interviewing Kathryn and hope you found this interview interesting! If you want us to interview another costume designer, please send us a message!